Your Guide to Chicago Festivals: September 2022
Published on September 1, 2022
Every month during street festival season, eAtlas will provide a rundown of the many festivals taking place throughout Chicago every weekend. September's collection takes advantage of the milder temperatures with many art festivals, ethnic celebrations, and even a few Oktoberfests. Check it all out below.
Sept. 2-5
With a theme of "Back to culture. Back to tradition," the African Festival of the Arts returns for its 33rd year in Washington Park. Attendees will be able to experience the culture of the African Diaspora in a re-creation of an African village, with pavilions dedicated to drumming, heritage, quilting, spirituality, health, and activities for children; and lots of pan-African music, food, and dance.
If August's Taste of Greektown wasn't enough for you, stop by the Lincoln Square Greekfest at St. Demitrios Greek Orthodox Church. The four-day event features Greek music, dance, food, goods, and carnival rides. Keith Semple, who appeared on Season 9 of The Voice, will perform on Friday night with his self-named band.
The largest Polish Festival in the country, Taste of Polonia celebrates its 40th anniversary in 2022. Located at the Copernicus Center in Jefferson Park, Taste of Polonia includes four stages for music and cultural displays, cooking classes, a casino, family-friendly activities, and more than 35 vendors. The $15 admission fee benefits the Copernicus Foundation, a nonprofit dedicated to supporting Chicago's Polish community.
Sept. 3-4
The works of nearly 50 artists will be on display at the free West Loop Art Fest, which will be held across four blocks of Fulton St. The entertainment schedule has yet to be announced as of press time, but the organizers are promising interactive art demonstrations and muralists, with food trucks and live music.
Sept. 9-11
Lincoln Square will be the site of a festival two weekends in a row with the German-American Oktoberfest. The activities—lots of traditional German food, dancing, and music—will be centered on a pair of tents at the corner of Lincoln and Leland Aves., and the 56th annual Steuben Parade will march up Lincoln Ave. on Saturday afternoon from Irving Park Rd. to Lawrence Ave.
Many street festivals rely on tribute and cover bands for their music, but none do it so proudly as the Throwback Music Fest. Held in Gladstone Park on the Northwest Side, the festival boasts numerous bands covering rock, country, and funk hits from the '50s through the '90s, with Saturday night's headliners devoted to Tom Petty and Aerosmith. The retro vibes continue through a classic car show, Miss Throwback pin-up contest, and a pet costume parade. The Police Officers' Network is sponsoring a salute to first responders and frontline workers for their efforts during the COVID-19 pandemic, and the military.
Sept. 10-11
The artistic community of the Far North Side will come together on Granville Rd. for the Edgewater Arts Festival. Full details have yet to be revealed, but the 2021 version attracted 80 local artists and craftspeople, an interactive drum circle, and musical performances from the nearby Andersonville School of Rock.
This year's installment of the Lakeview East Festival of the Arts will bring more than 150 artists in 10 disciplines to Broadway between Belmont Ave. and Hawthorne Pl. In addition to two stages featuring local, original musicians and a Kidzone, there will be live art demonstrations and a garden oasis.
Similarly, the Ravenswood ArtWalk will flood the mile-long stretch of Ravenswood Ave. from Irving Park Rd. to Lawrence Ave. with works from more than 70 artists. In addition to music from local musicians performing their own works, there will be free dance lessons courtesy of The Hive, demonstrations of swordplay from Forteza Fitness & Martial Arts, food trucks, and craft beer from nearby Begyle Brewing.
After spending a weekend in Andersonville in May, the touring Renegade Craft Fair returns for its flagship event in Wicker Park on Division St. between Ashland and Damen Aves. They're promising more than 300 booths, with a food court along Wolcott Ave. As with the Andersonville fair, 10 percent of the $12 suggested donation goes to The Nature Conservancy. The Renegade Craft Fair will return in December for an indoor event in the West Loop.
Sept. 16-17
The Norwood Park Fall Fest will take place in and around Centennial Park on Northwest Highway. In addition to cover bands playing rock, blues, and country, the festival will have a kids' section with an inflatable corn maze, bounce house, slide, and bracelet-making classes. A suggested $5 donation goes towards beautification projects in the Norwood Park Business Districts.
Sept. 17
Unlike most street festivals, which take place in a two-to-four-block area, the free Beverly Art Walk is spread out across the entire neighborhood, incorporating such local landmarks as the Beverly Arts Center, Ridge Historical Society, and the Paul and Jean Harris Home. More than 150 artists and 30 makers and artisans will be displaying their works, and there will also be live public art activations, a street painting festival, and a food court.
Sept. 17-18
With food from 12 Chicago restaurants and seasonal craft beers, the Sam Adams Lakeview Taco Fest will give attendees the opportunity to vote for the city's best taco. In addition to music on two stages from tribute and cover bands, the festival will include Mexican wrestling and activities for children. The $10 suggested donation goes to the Friends of Lakeview.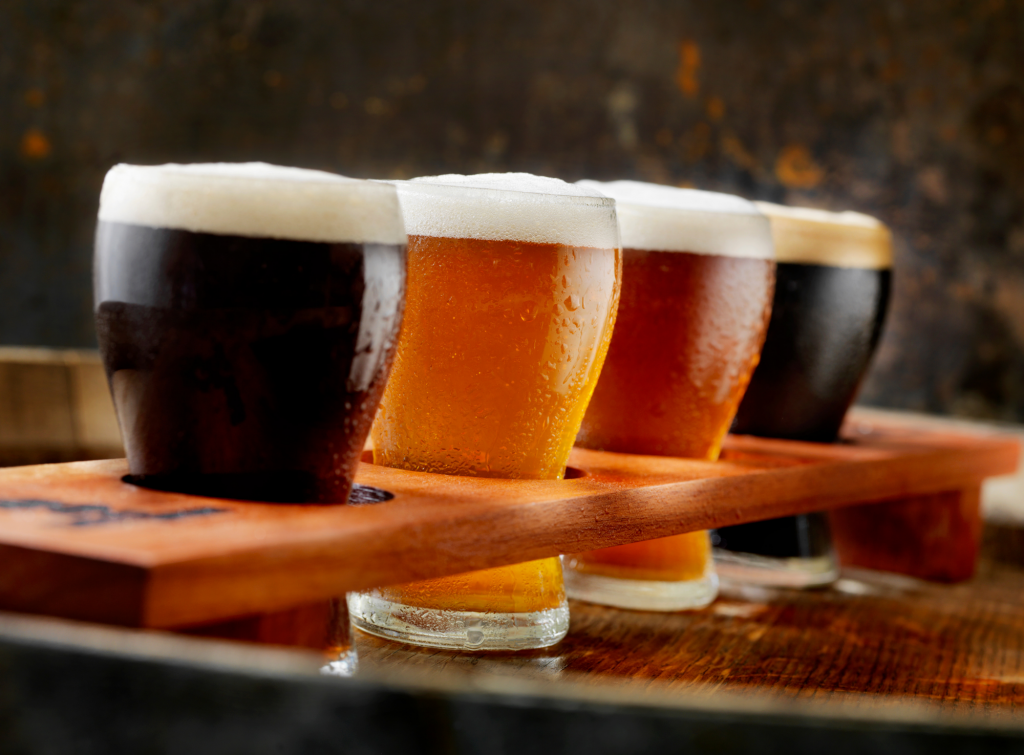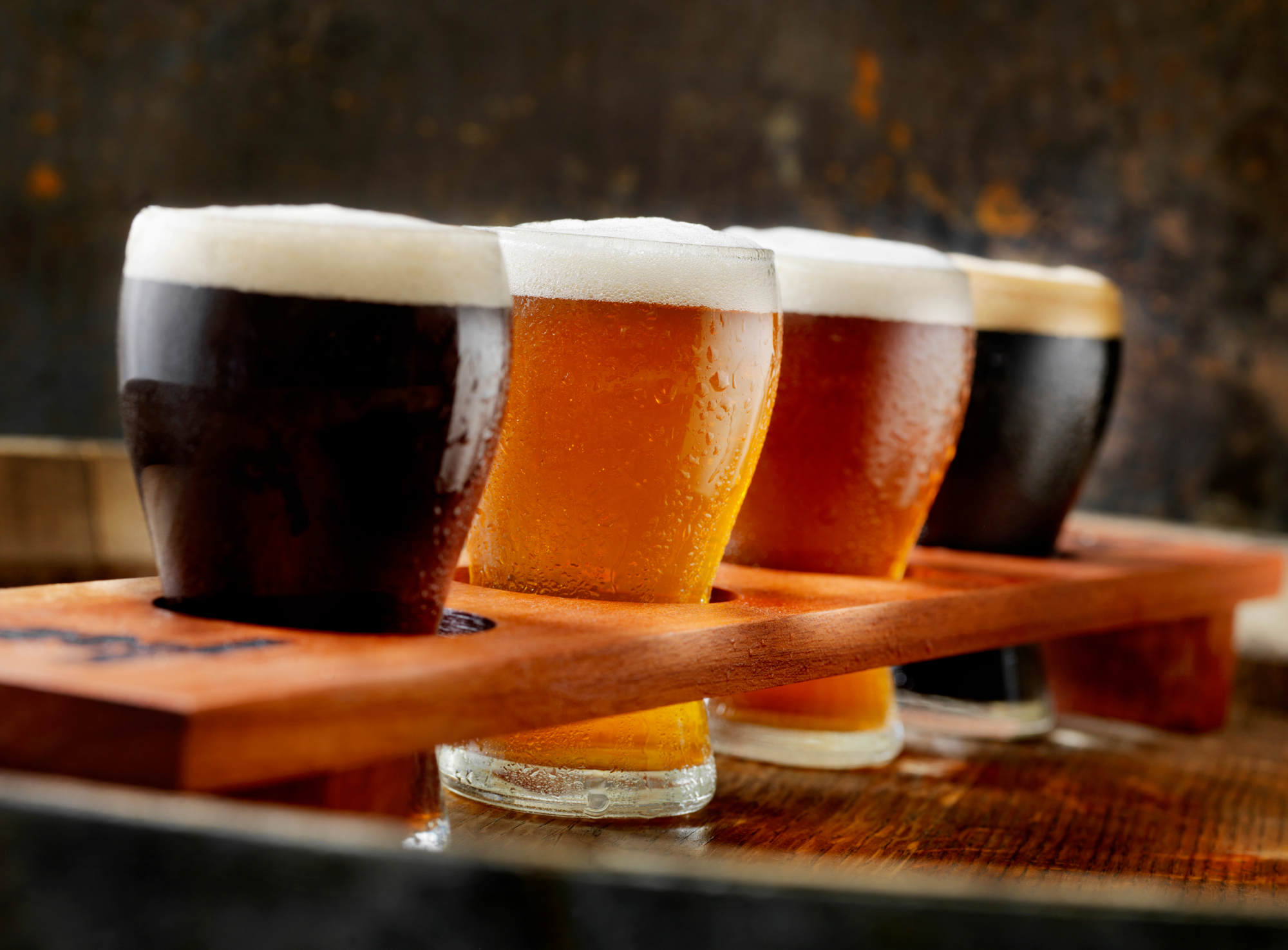 Sept. 23-25
St. Alphonsus Church at the intersection of Lincoln, Wellington, and Belmont Aves. is the site of the second Oktoberfest taking place in September. The admission is $10, but $40 gets you into a craft beer tasting, with the opportunity to sample 15 beers and comes with a souvenir glass. They also have a Brewmaster Package, which includes a German-made beer stein, bratwursts, and discounts on merchandise. Live music will be provided by cover bands, interspersed with a few groups providing a modern take on polka.
With great food, music, art and family-friendly activities, street festivals are traditionally one of the best ways to spend a weekend day in the summer. They get us to explore neighborhoods we haven't visited in a while, soak up the local culture, and interact with people from all over Chicago.
The tour starts when you say it does.
All eAtlas tours & experiences are designed and built by experienced eATLAS Whoa!Guides. They're always on. Always entertaining. And always ready to go.
Check our experiences!