My Profile Tab
Published on April 18, 2023
The 'My Profile' tab has three new items:
Team Adventures:  Where Team Leaders and Alternate Team Leaders go to modify Team Roles, and where invited Team Members go to join their Team
Website Purchases: where users activate Adventures purchased on the eATLAS website
Delete Profile: where users go to delete their user accounts (required by Apple & Google)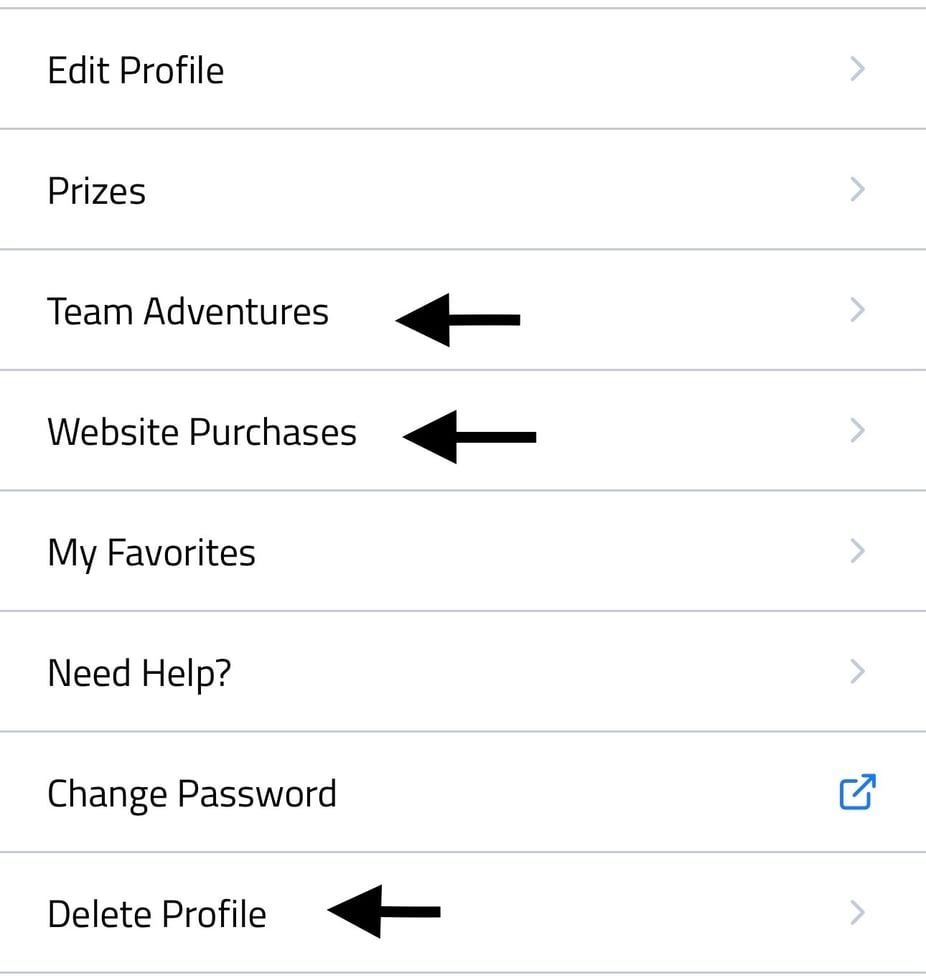 The Adventure starts when you say it does.
All eATLAS Adventures are designed and built by experienced eATLAS Whoa!Guides. They're always on. Always entertaining. And always ready to go.
Check out our Adventures!