Stops List
Published on April 19, 2023
Within an Adventure, "Objectives" are now called "Stops". Additionally, the type of stop (Point of Interest, Location Challenge, etc.) is displayed below the stop.
Here's an example from the Chicago Scavenger Hunt Adventure: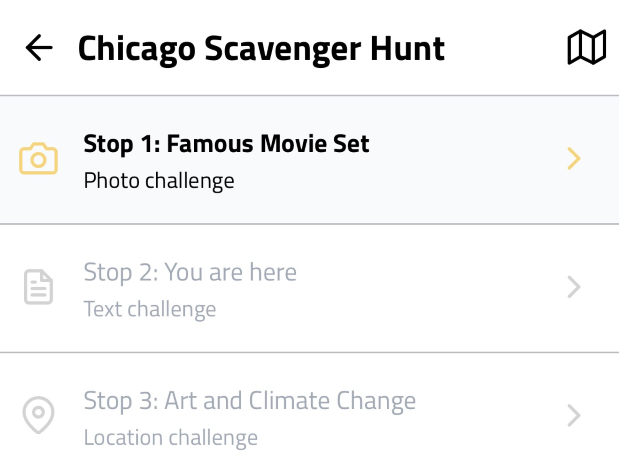 The Adventure starts when you say it does.
All eATLAS Adventures are designed and built by experienced eATLAS Whoa!Guides. They're always on. Always entertaining. And always ready to go.
Check out our Adventures!