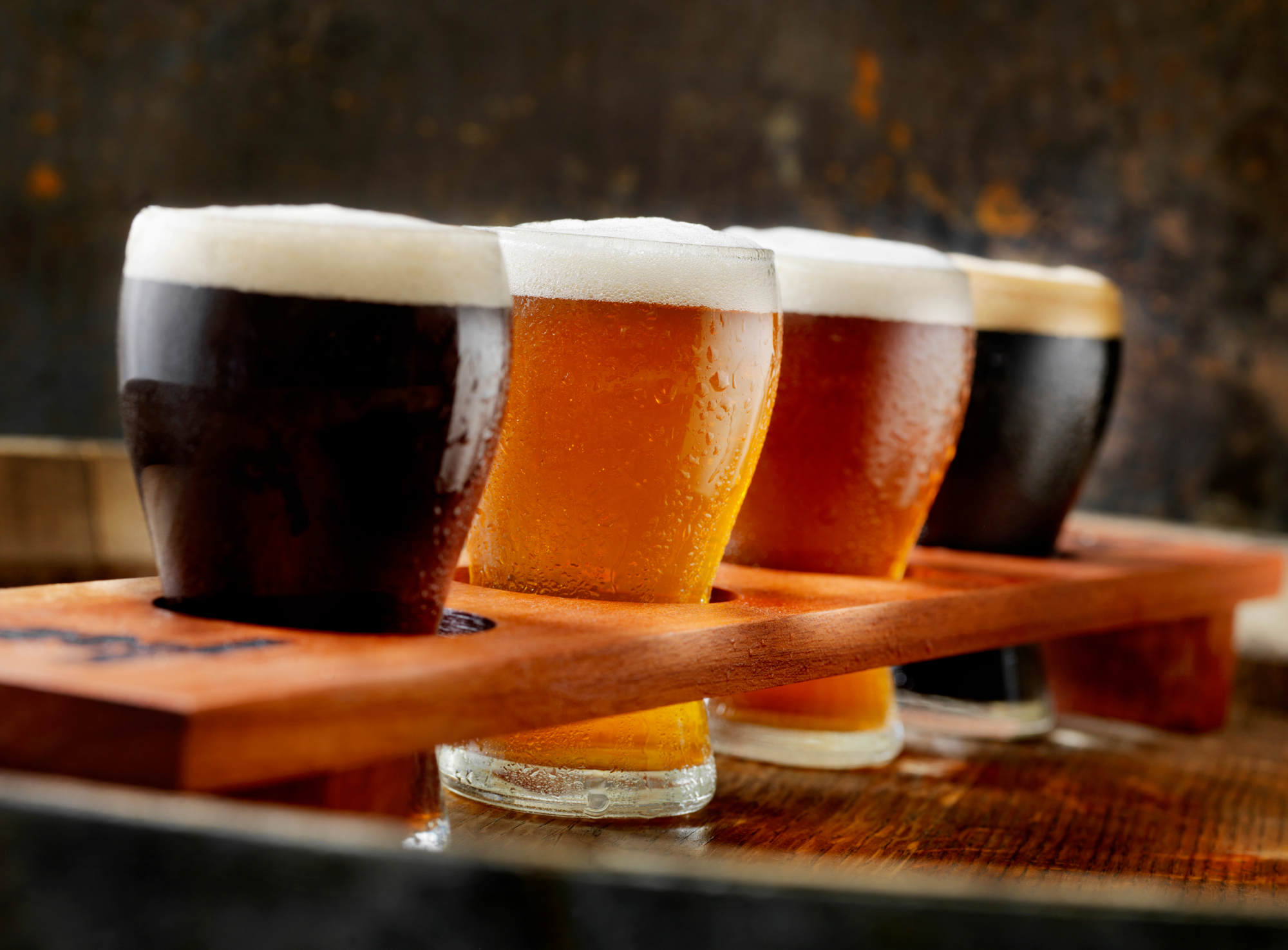 Illinois Craft Beer Week is here, ready to gulp some cold ones?
Published on May 12, 2022
Beer lovers across Illinois will be able to enjoy their favorite beverage and also help small businesses during Illinois Craft Beer Week, which runs from May 13th– 20th, 2022. This special week is the work of the Illinois Craft Brewers Guild, whose mission is to support "the development and expansion of the craft beer industry in Illinois" through legislative and regulatory advocacy, education, and promotion.
Illinois Craft Beer Week kicks off on May 13th with Beer Under Glass, a fundraiser/festival at Union Station's Great Hall. More than 110 of the state's craft breweries will provide samples, and some will have food for purchase. General admission tickets cost $50; those who purchase a VIP ticket for $60 will be able to enter the hall an hour earlier.
The next two days are devoted to directly supporting breweries. Start off by enjoying a beer on a local taproom's patio (Saturday), and then by purchasing beer at the brewery (Sunday). If you're going to post pictures on Instagram, use the hashtag #ICBW and tag @ilcraftbeer.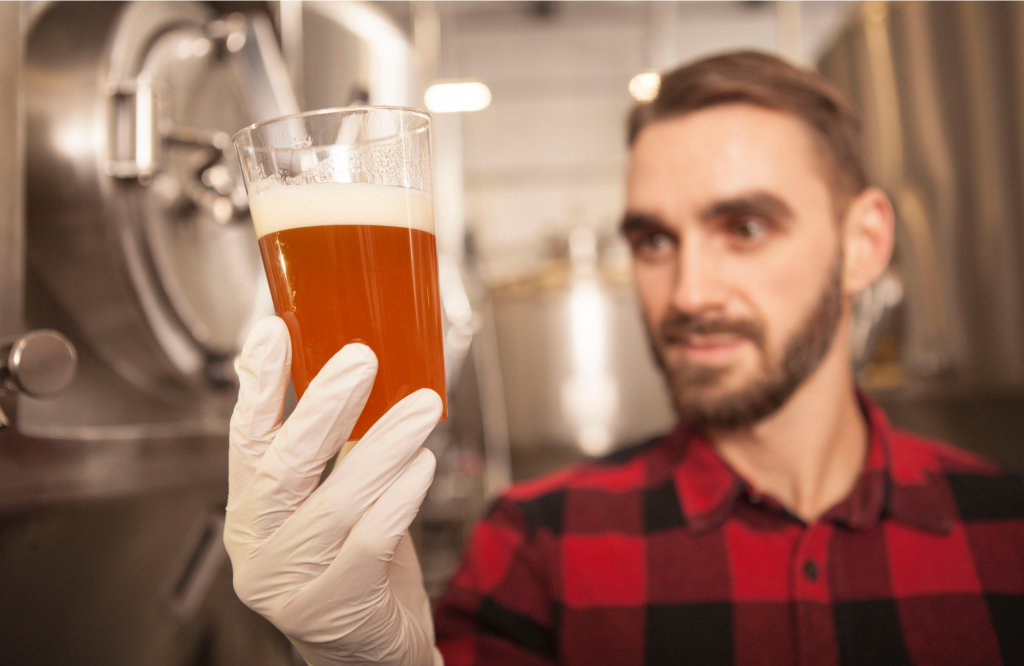 The Summer Passport
The Illinois Craft Brewers Guild are also bringing back their Summer Passport program. Here's how it works: if you buy beer during the week at a participating brewery, you will receive a Passport frame (or one can be downloaded here). Using the hashtag #ILPassportPlus, post pictures of your beers inside the frame. Every Friday over the course of the next month, the Guild will enter all posts into a drawing for a chance to win a $50 gift card to the participating brewer of your choice.
On Tuesday, people will be able to purchase limited-edition tulip pint glasses at participating breweries (see below). The glasses feature the Guild's "Drink Illinois" logo and cartoon drawings of Chicago landmarks, a corncob enjoying a beer and a waterfall at Starved Rock State Park.
May 18th & 19th are all about promotion. On Wednesday the 18th, they ask that you pay your love of beer forward, either by over-tipping a bartender, writing a positive review of a brewery or even something as simple as buying a beer for your friend. Thursday's event, on the 19th, requires no financial investment but is nonetheless crucial to the Guild's mission. The organizers are asking people to e-mail their legislators to get them to allow breweries to ship directly to customers.
Illinois Craft Beer Week concludes on Friday, May 20th with a drive for their ImBIBE (I'm a Big Illinois Beer Enthusiast) program. Membership costs $50 and the benefits include access to pre-sale and discounted tickets to events for the general public, as well as members-only conferences and webinars.
Enjoy your beers, and remember to please drink responsibly.
Chicago-Area Breweries Participating in Illinois Craft Beer Week
Chicago
Beermiscuous (Lakeview), Begyle (North Center)
Corridor (Lakeview)
Crushed by Giants (River North)
DryHop (Lakeview)
Eris (Old Irving Park)
Great Central (Near West Side)
Hopewell (Logan Square)
Horse Thief Hollow (Beverly)
Lo Rez (Pilsen)
Old Irving (Old Irving Park)
On Tour (West Town)
Ørkenoy (Humboldt Park)
Pilot Project (Logan Square)
Revolution (Logan Square and Avondale)
Smylie Brothers (Lakeview and Andersonville)
Suburbs
Alter (St. Charles, Downers Grove)
Blue Island (Blue Island)
Brother Chimp (North Aurora)
BubbleHouse (Lisle)
BuckleDown (Lyons)
Church Street (Itasca)
Dry City (Wheaton)
Energy City (Batavia)
Exit Strategy (Forest Park)
Flapjack (Berwyn)
Goldfinger (Downers Grove)
Hailstorm (Tinley Park)
Half Day (Lincolnshire)
Ike & Oak (Woodridge)
Imperial Oak (Willow Springs and Brookfield)
Lucky Monk (South Barrington)
Miskatonic (Darien)
More (Villa Park)
Noon Whistle (Lombard)
Phase Three (Lake Zurich)
Rabid Brewing (Homewood)
Ravinia (Highland Park)
Riverlands (St. Charles)
Roaring Table (Lake Zurich)
Skeleton Key (Woodridge)
Sketchbook (Evanston and Skokie)
Smylie Brothers (Evanston)
Stockholm's (Geneva)
Temperance (Evanston)
Tighthead (Mundelein)
Two Brothers (Warrenville)
Werk Force (Plainfield)
Whiskey Hill (Westmont)
Wolfden (Bloomingdale)
The tour starts when you say it does.
All eAtlas tours & experiences are designed and built by experienced eATLAS Whoa!Guides. They're always on. Always entertaining. And always ready to go.
Check our experiences!