Where to Celebrate 420 in Chicago
Published on April 20, 2023
The 2020 decriminalization of cannabis in Chicago has led to all sorts of events going on throughout Chicago on April 20, aka 420. We've found our favorites and have listed them below. And if you're looking for a full day's worth of activities, check out our own 420 tour here. 
By Dave Lifton (@daveeatschicago)
We couldn't possibly think of a better place to start than Weed St. in Lincoln Park, where Curaleaf is throwing a celebration at its dispensary from 10:00AM-7:00PM. SESH's Mobile VIP Lounge will be nearby starting at 11:00AM for consumption, and there will be a paint battle from 3:30-6:30PM. Two local artists will have 90 minutes to create a piece of street art with no prior knowledge of the subject. The winner will be determined by a panel of judges and audience response.
Another dispensary celebrating 420 is River North's Green Rose, who will be hosting the daylong Sesh Fest in its parking lot. Billed as "Chicago's largest and only outdoor 420 celebration," The event will will have live music, DJ sets, illusionist, fire performance, break dancing contest and more. Admission is free with a $42 purchase and $20 without one. A $50 VIP ticket grants access to a lounge with complimentary desserts and massages, body painting and other 420-themed items.
Out in Aurora, Uncle Stu's Smoke and Vape's Lets Get Groovy 420 event will take place over three days from April 20th-22nd. There will be huge store sales and hemp company Stoney Branch will be on site to display its products. Guests can play a life-sized Connect Four game for the chance to win free joints, and $50 bills will be randomly placed in 420 bags.
Artists of all media have long felt that sparking up can enhance creativity. Colour Me Bad Artistry in Bronzeville is throwing a 4:20 Puff N Paint. Guests will select pre-sketched canvases featuring beloved cartoon characters from the 1990s who are high, and will paint them on-site. Supplies and food is included in the cost ($25-45), and drinks and cannabis will be available for purchase. The host is also promoting a special guest performance of hits of the 1990s.
Metalheads and yoga lovers can meet at Metropolitan Brewing's production space in Avondale, where Doom Yoga's Ian Penrose will lead a hatha + vinyasa class from 7-8:30PM. During the class, he'll be playing Dopesmoker, a 2003 album by stoner metal band Sleep that consists of a 63-minute song. A $25 ticket gets you access to the class and a beer. Metropolitan also has a brew called Blazed as Helles 4/20, a smoke-infused beer that the brewery claims "pairs well with being chill, the munchies and giggling with your friends."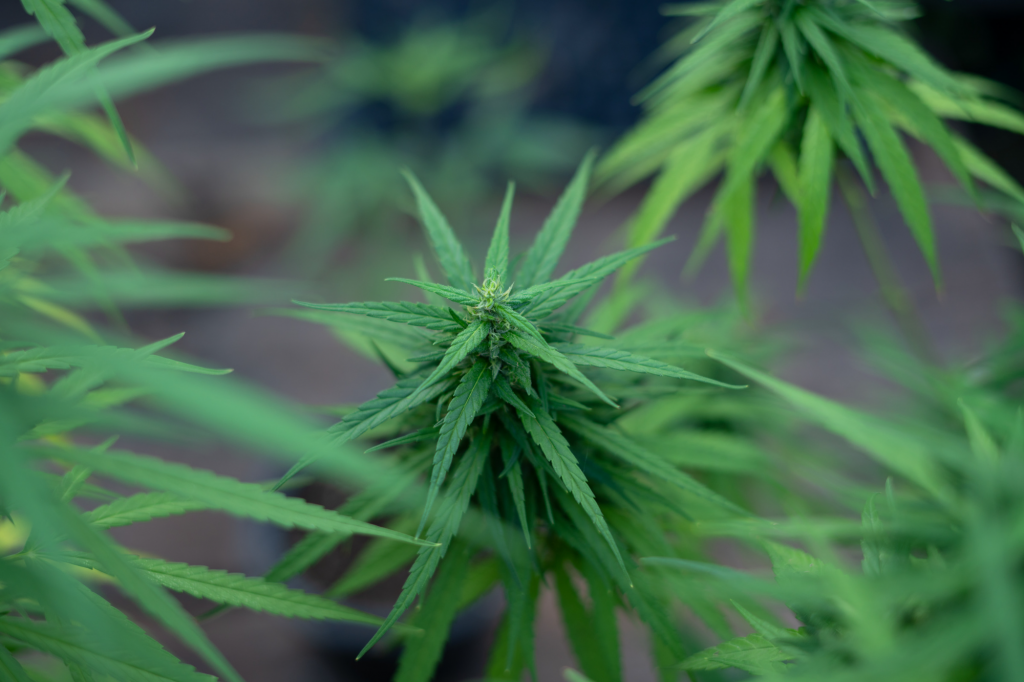 Tuman's Tap and Grill in Ukrainian Village will feature three dank/hoppy ales—Phase Three's Herbasaurus and Terpasaurus and Sweetwater's 420 Extra Pale Ale—and 450 North Brewing's Poison Slushy XL, a fruited Berliner weisse. The kegs will be tapped at 4:20PM.
A couple of places are hosting events to test your knowledge of marijuana. The Wrigleyville location of Cheba Hut, a national chain known for its "toasted" subs named after strains, is partnering with Andersonville's Dispensary 33, for the weed-themed Strain Your Brain Trivia, complete with prizes that have yet to be announced. Admission is free, but you can reserve a spot—which does not guarantee entry—here.
Ignite Gaming Lounge in Skokie is putting a pot focus on its monthly Video Game Trivia night, with questions ranging from games where weed is a part of the action to the best games to play while high. Teams of up to four people will compete for prizes worth a total of $650, and there will be a raffle for a chance to win a HyperX Cloud Mix Headset & SteelSeries Rival 310 Mouse.
In Logan Square, the Burlington Bar has performances by the Hoochie Pack, a collection of drag, pole and burlesque performers. The event will include stoner movies in the front bar before the performances, and a raffle for a medium green Telfar bag. Tickets are $25, and there is also a VIP option for $40 that adds two drink tickets.
If all that weed leaves you hungry, head up to Ravenswood for the second annual Munch March Dessert & Appetizer Crawl. Sponsored by the Greater Ravenswood Chamber of Commerce, participants will hit a number of places along Montrose Rd. to sample appetizers, desserts, beer and cocktails.
Remember to please use responsibly and in accordance with Chicago's consumption laws, and that the use of public transportation or ride-sharing services is encouraged.
The Adventure starts when you say it does.
All eATLAS Adventures are designed and built by experienced eATLAS Whoa!Guides. They're always on. Always entertaining. And always ready to go.
Check out our Adventures!