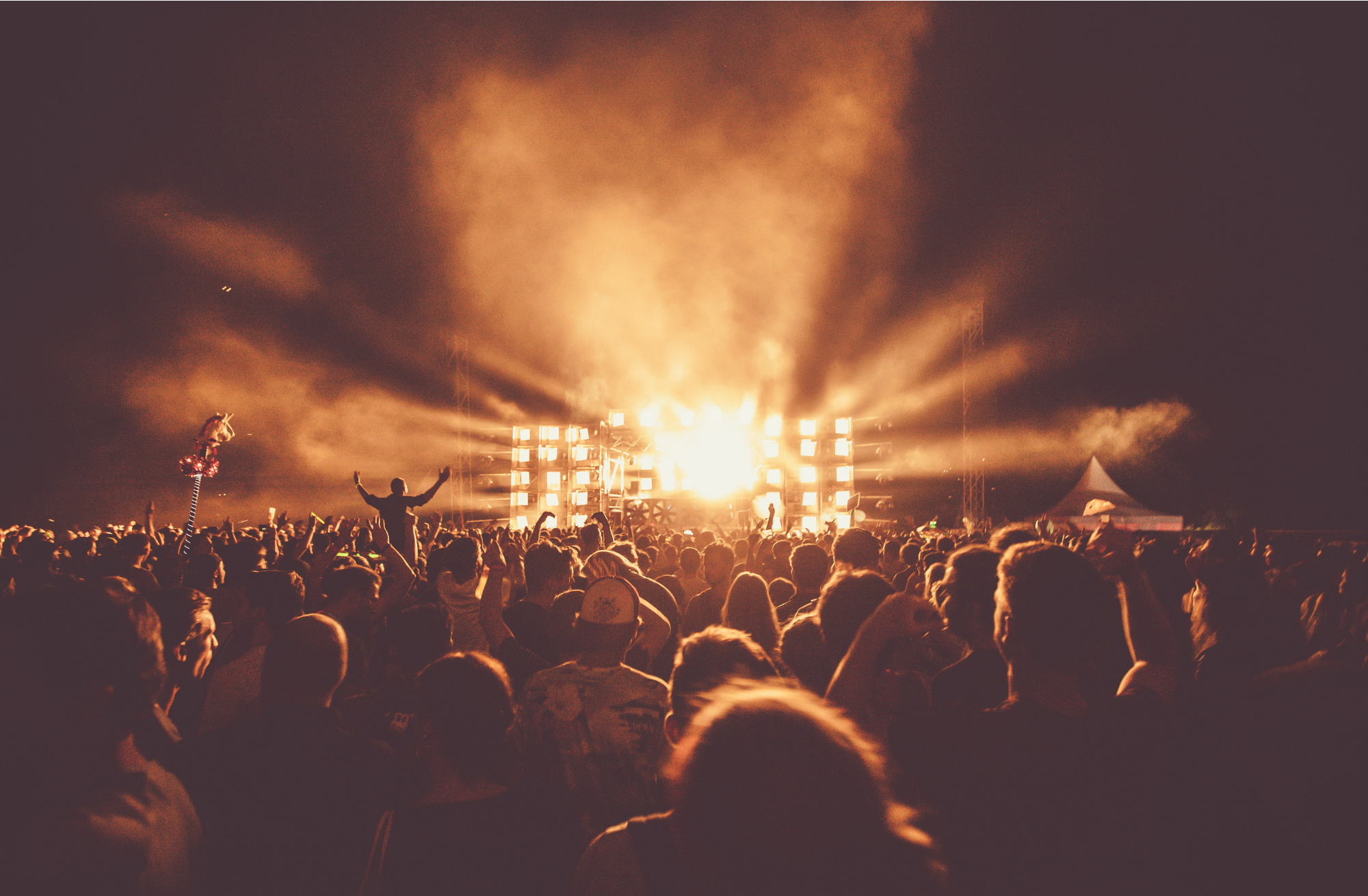 Your Guide to Chicago Festivals: July 2022
Published on July 6, 2022
Every month during street festival season, eATLAS will provide a rundown of the many festivals taking place throughout Chicago every weekend. July gets off to a bit of a late start due to Fourth of July Weekend, but things take off after that. The events range from neighborhood garden walks to the city's biggest street festival. Check it all out below.
July 8-9
Hosted by local music shop Flatts & Sharpe, the Rogers Park Music & Arts Fest is a celebration of the neighborhood's famed cultural diversity. The musicians and artists have been chosen due to a current or previous connection to Rogers Park, with a lineup consisting of blues, jazz, rock and folk acts. Admission is free, but donations are appreciated.
July 8-10
Indie rock legends Bob Mould and Guided by Voices are among the headliners at the Square Roots Festival. Held on Lincoln Avenue between Montrose and Wilson in Lincoln Square, the festival boasts a selection of local restaurants and craft beer… The Sunnyside Kid Zone will feature Drag Queen Storytime and appearances by superheroes. A $10 donation (or $5 for seniors/kids and $20 for families) benefits the Old Town School of Folk Music and the Lincoln Square Ravenswood Chamber of Commerce.
The return of the granddaddy of all Chicago festivals, The Taste of Chicago, may be the ultimate sign that the city is back to normal. That said, it's a smaller version than the Taste we all know, with only 33 food vendors set up in Grant Park. Stalwarts like Billy Goat, Original Rainbow Cone and Eli's Cheesecake will be there; and, alcoholic beverages will be available in designated tents. Another change from the past is that vendors will take cash and credit cards instead of tickets. The Main Stage headliners are Nelly, Colombian rock band Aterciopelados and Drive-By Truckers.
The stretch of Chicago Avenue between Wood Street and Damen Avenue is the spot for West Fest Chicago. The organizers emphasize local retailers, restaurants and artists; and, the live music stage is curated by the much-loved neighborhood club The Empty Bottle. A side street is devoted to the Kid Fest, which will feature train and pony rides, family-friendly musicians and bounce houses. There are also special events for pets, including a dog obstacle course and paw painting, with proceeds benefitting local rescue organizations.
July 9-10
Held at the National Museum of Puerto Rican Arts and Culture in Humboldt Park, the 22nd Barrio Arts Fest will feature traditional Puerto Rican music and dance. The theme for this year's installment is the 5th anniversary of Hurricane Maria. Admission is free, but advanced tickets are suggested.
The green spaces to more than 100 homes are expected to be on display during the Bucktown Garden Walk. Organizers will have musicians performing and artists creating in select gardens, as well as a trolley to help people navigate the neighborhood. The cost is $10, with proceeds going to fund local beautification initiatives.
The Southport Art Fest will feature the works of 61 artists in disciplines including painting, photography, glass, wood and sculpture. An area will be set aside for children, with interactive games and other activities. Admission is free.
Even though the neighborhood isn't located along Lake Michigan, this year's West Loop Summer Fest is expected to have a beach theme, complete with sand and "tropical-inspired" cover bands. The $10 donation goes to the Haymarket Center, a substance abuse and mental health treatment facility that organizes the event. Within the festival is hard seltzer tasting, with more than 30 flavors available for sampling at a separate cost of $25.
July 15-17
The Loop gets its opportunity to showcase the works of 130 artists at the free Millennium Art Festival. Some vendors will be participating in a program whereby they will be donating 10% from the sale of select works to Make-A-Wish Illinois. Attendees are encouraged to bring their own wall art so that it can donated to the Chicago Furniture Bank, an organization devoted to providing people who are leaving shelters for permanent housing with art and furnishings.
The Roscoe Village Burger Fest pits seven restaurants against each other, with food critics and attendees getting the opportunity to vote on which has the best burger. There will be two stages on Belmont Ave.—at Leavitt St. and Damen Ave.—with music from some of the city's best-known tribute bands. The suggested donation is $20.
Is there any phrase lovers of Mexican food want to hear more than "Tacos y Tamales Festival?" Not likely, and they'll be heading on down to Pilsen to sample those dishes and other Mexican favorites. The music and dance will range from traditional mariachi to contemporary Latin sounds, all with the backdrop of the colorful, mural-filled streetscape of 16th St.
July 22-24
Taste of Lincoln Avenue is one of Chicago's oldest street festivals, having started in 1984 to help fund local schools and organizations. Once again, they'll have Lincoln Ave. blocked off between Fullerton Ave. and Halsted St. for three days of food, plus local artisans and other vendors and cover bands. The suggested donation Is $10.
The focus is on the music at the Wicker Park Fest. As always, the lineup has been put together by the nearby club Subterranean, and features Cherry Glazerr, Caroline Rose and the Happy Fits. A second stage is devoted to community culture, such as Latin Rhythms Dance, Ballet Folklorico de Chicago, fitness and wellness offerings, and more. The festival is also sponsoring after parties at neighborhood clubs. The pin that comes with your $10 donation can be presented for special deals at local businesses.
July 23-24
The Midway Plaisance is the site of Bantu Fest, which brings together the food, music and culture of more than 30 countries from Africa, Latin America and the Caribbean. The Children Village features drum and dance classes and other activities. Tickets range from $10 for one-day general admission ($5 for children 12 and under) to $80 for a two-day VIP pass.
Steve Dolinsky, Chicago's most famous food reporter, has selected 39 of the area's pizza chefs for the inaugural Pizza City Fest at Plumber's Union Hall in the West Loop. Of course, deep-dish and tavern style will be on display, as will New York, Roman, Sicilian, Detroit and stuffed pizzas. But it's not just about eating. There will also be panel discussions (Who Created Deep-Dish, Women in Pizza), demos on pizza-making and book signings. A general admission ticket of $59 (one-day) or $89 (two-day) gets you all-you-can-eat pizza and access to all the other events.
What's more refreshing in the summer than a margarita near the lake? If you agree, head to Navy Pier for the Chicago Margarita Festival. In addition to being able to sample margaritas from across the city, DJs will provide the music inside Lakeview Terrace and live bands will be playing in the Miller Lite Beer Garden. Entrance for the 21+-only event starts at $20 and margaritas are $10 each. The organizers "strongly discourage" driving and have an Uber discount code.
July 28-31
Fiesta del Sol, billed as the country's largest Latino festival of its kind, will be celebrating its 50th anniversary in 2022. Held on Cermak Road in Pilsen, it's more than just a celebration of Mexican culture and food, along with fun carnival rides. There are informative expositions about citizenship and immigration, environmental justice, health and—for the first time at Fiesta del Sol—cannabis-related topics.
July 29-31
Unlike most of July's festivals, Jeff Fest isn't held on city streets, but inside Jefferson Park off Lawrence Ave. on the Northwest Side. Most details have yet to be announced beyond that it will include a Community Stage and a Kids' Zone. Only one musical act—Bruce in the USA, a national Bruce Springsteen tribute band—has been confirmed as the headliner on Saturday, July 30.
July 30-31
The Chinatown Summer Fair begins on Saturday afternoon with a traditional lion dance procession down Wentworth Ave. In addition to tons of Asian food and art for sampling, the festival will also have kung fu demonstrations, competitions for K-Pop team dancing, breakdancing, dumpling-eating, and a children's area.
Street festivals are one of the most fun ways to spend a weekend in the city. You get to learn about the historical culture of the neighborhood, experience the community, new foods, music and art. Enjoy exploring all the diversity the city has to offer.
The tour starts when you say it does.
All eAtlas tours & experiences are designed and built by experienced eATLAS Whoa!Guides. They're always on. Always entertaining. And always ready to go.
Check our experiences!