12 fun things to do with dad on Father's Day
Published on June 16, 2022
Celebrating Father's Day can sometimes be a tricky proposition. Dads work so hard. Oftentimes the best thing to do is to give them full command of the remote control and let them sack out on the couch all day. But if you're looking to honor him by taking him out somewhere, we've found 12 ideas around the Chicago area.
While Mothers' Day traditionally calls for an elegant brunch, Father's Day meals tend to be a bit more gluttonous. Norwood Park's Illuminated Brew Works and WineStyles are partnering to throw a pig roast in their parking lot between 2:00 and 6:00 PM. Tickets cost $25 ($15 for kids) and come with two sides and two wines or beers (juice and soda for the youngsters).
A similar event is being held at Two Brothers Roundhouse in Aurora. There's no cover, but they are promising a full BBQ menu and drink specials, with live music from noon until 9:00 PM. Guests will be able to pre-order a bottle of Two Brothers' upcoming single-barrel rum.
Finesse and elegance
If Dad's taste runs more upscale than those options, check out Aboyer. The Winnetka brasserie is offering a $69 three-course prix fixe dinner, starting with a choice of appetizer (baked shrimp in garlic butter, oysters Rockefeller or prosciutto-wrapped melon). That's followed by a main course of surf-n-turf, sole with lobster sauce or two lamb Porterhouse steaks. A crème caramel with fruit or chocolate soufflé rounds out the meal.
At Countryside's Bella Banquets, the nonprofit Chicago Playground Legends has a Fathers' Day celebration that combines dinner with live Motown-inspired music and dance performances, followed by a dance contest. Tickets for ages 13 and over are $50 in advance and $65 at the door, and $35 for children 5-12).
Spirits & Spice, a shop that sells artisanal liquors and ingredients, has whiskey tastings at their Water Tower Place and Oak Brook locations. They'll be providing samples of their products and light snacks, with a gift at the end. The cost is only $5 for the 20-minute tasting, and can be applied to any purchase made on-site.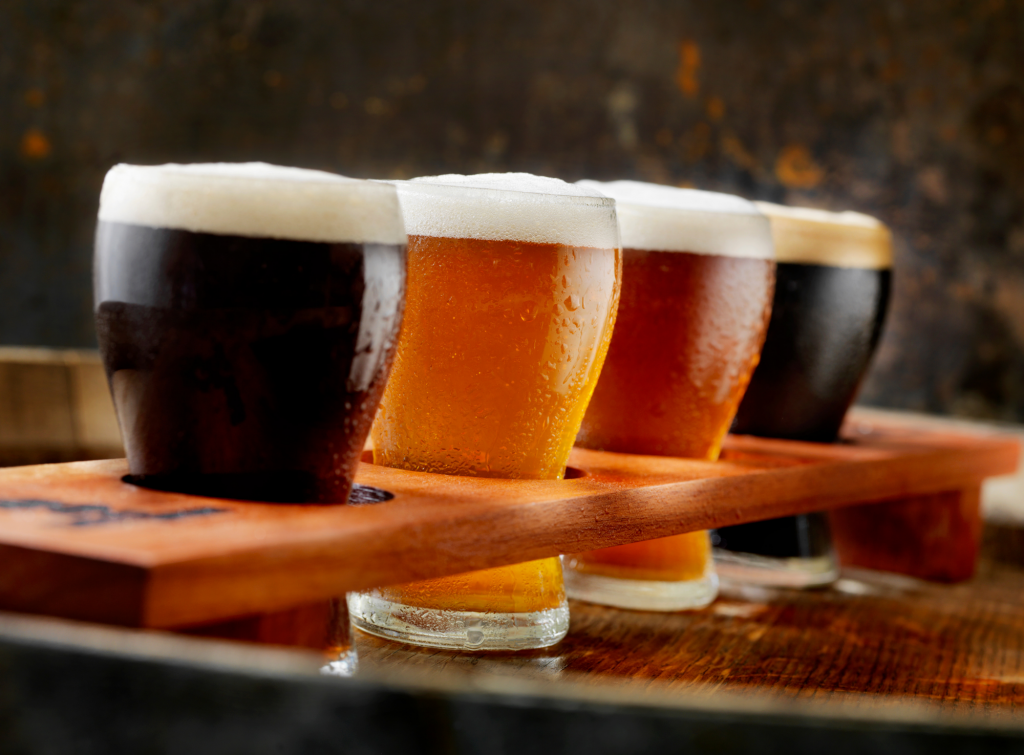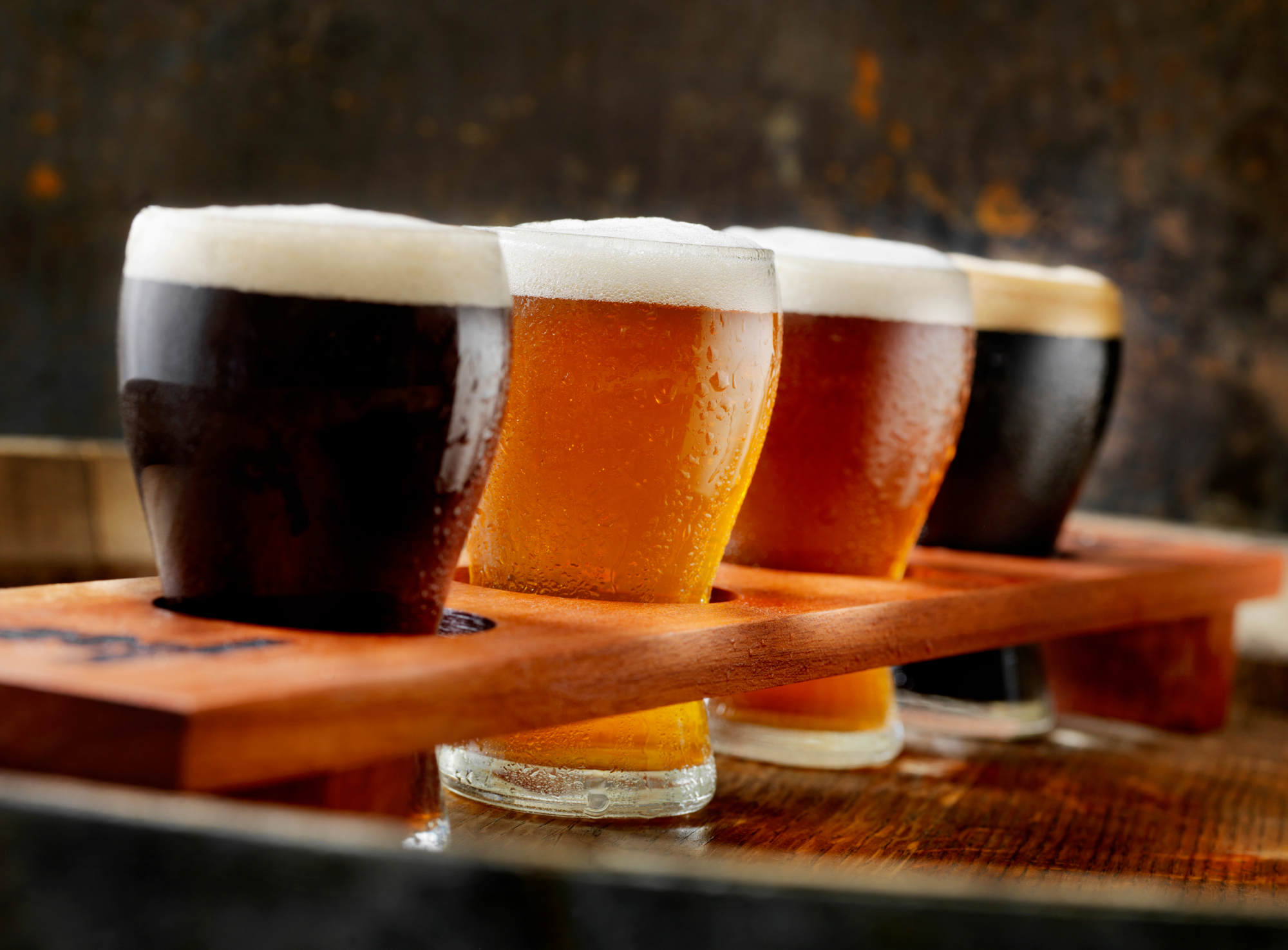 Bringing the fresh into Father's Day
Beer may be more Dad's cup of tea, and there are plenty of events on tap. Empirical Brewery in Ravenswood's Malt Row is hosting a live taping of Album Rebrews, a podcast where the hosts and a special guest discuss a particular record while drinking craft beer. The theme for this episode is their fathers' favorite albums. The event is free, and attendees will get 15% off their bar tab, but they are requesting that you reserve a seat due to limited space.
Wicker Park's Pilot Project Brewing, a collaborative incubator for start-up brewers, has a Fathers' Day special running all day. For $39, you'll receive four beer tickets, a t-shirt and a stemmed beer glass.
Beer always tastes better after exercise, and we found a couple "fun runs" that conveniently start and end at breweries. Bridgeport's Marz Community Brewing Company has what they're calling a "5K-ish" run (although walking or jogging is allowed). All participants receive a beer and either a pint glass or other branded merch upon completion. They'll also have door prizes and other activities. It costs as little as $35 (a $50 fee adds a t-shirt) with a portion of the proceeds going to support local nonprofits. The run is part of the Illinois Brewery Running Series, which has raised more than $250,000 in 10 years.
Bitter Pops, a craft beer shop in North Center, has partnered with Cincinnati's Rhinegeist Brewery for their "fun run". After the event, they'll be donating $1 from the purchase of every pint of Rhinegeist in their taproom to the Center on Halsted, which serves the needs of the LGBTQ community in the Chicago area.
Traditional fatherhood
If Dad has a tendency to wax nostalgic for the music of the 1960s, Carnival Grocery is holding a tie-dye workshop on Saturday at their Oak Park location and Sunday at the Lincoln Park store. The workshop is free and includes a t-shirt, but does require pre-registration.
Finally, Chicago is playing host to the latest stop on the T-Mobile United States Sail Grand Prix tour. All weekend, sailboats representing nine countries will be racing on Lake Michigan, reaching speeds of more than 60 mph. Spectators can watch the action from Navy Pier, with three tiers of tickets starting at $35 ($25 for children under 12), or from the lake via City Experiences or your own boat. And while you're there, you can take eAtlas' free scavenger hunt of Navy Pier.
Happy Father's Day to all the Dad's!
The tour starts when you say it does.
All eAtlas tours & experiences are designed and built by experienced eATLAS Whoa!Guides. They're always on. Always entertaining. And always ready to go.
Check our experiences!